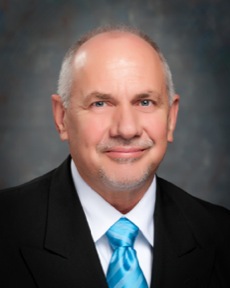 Douglas Colvin, RCDD
Chief Executive Officer
Doug, Co-Founder and CEO of i.e.SmartSystems, possesses more than 30 years of experience as a technology service expert. He oversees the day-to-day dealings of the company, focusing on business development and partner relations. Beginning his career as an electrical apprentice, he progressed through the ranks to supervisor, then project manager before co-founding Fisk Technologies. Later, Doug served as JP Morgan Chase's Global Crisis Manager. His extensive knowledge of the industry is reflected in his high customer retention and the quality of service provided.
Doug holds a BICSI certification as a Registered Communications Distribution Designer (RCDD), Texas Security Manager License and is an honor graduate of the Houston Police Academy. His experience as a police officer allowed him to build and enhance his skills in problem determination and resolution while providing an honorable service to the community. Doug also currently sits on the Board of His Grace Foundation, a charity that aids the patients and families on the Bone Marrow Transplant Unit of Texas Children's Hospital. In his spare time, he enjoys fishing and supporting the Houston Texans and Texas A&M's football team.
---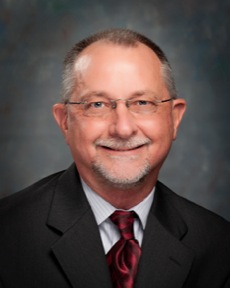 Gary Colvin, RCDD
President
Gary, Co-Founder and President of i.e.SmartSystems, has more than 30 years experience in the commercial construction industry. On a daily basis, Gary focuses on the completion of projects, coordinating the efforts of the company's staff and working to meet the needs of company clients. He is also in charge of business expansion, including opening divisions in new territories to the needs of i.e.Smart Systems and its steady, high-paced growth
Beginning his career as an electrician, Gary rapidly worked his way into management and became one of the founders of Fisk Technologies. At Fisk, Gary oversaw the fast, effective opening of Fisk's Miami, Florida division. Furthermore, he served as project manager for structured cabling design and broadcast video at Minute Maid Park, executing the project within time and budget parameters to the client's satisfaction. Outside of work, he is an active member of his church and community and spends quality time with his family.
---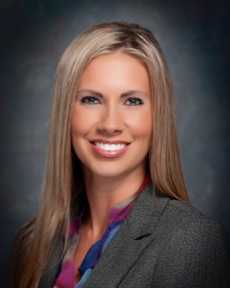 Kim Colvin
Executive Vice President - Sales
As Vice President, Kim is a major contributor to i.e.SmartSystems' growth. On a daily basis, she drives sales strategy and establishes and maintains client relationships in a way that expands the company's client base, making her the go-to employee for sales planning and the key developer of new business.
Prior to joining the firm, Kim worked for Wachovia Securities where she planned and conducted strategic client meetings. Some of her current clients at i.e.SmartSystems include Memorial Hermann Healthcare System, ExxonMobil, Southern Union, Shell Oil and El Paso Energy. Her vast sales experience for such a wide breadth of companies has prepared her for both expected and unexpected sales contingencies, making her one of the most versatile sales managers in the industry.
Kim also devotes countless hours to community service and volunteer projects. She sits on the Board of Directors for IFMA as the Co-Chair of the Emerging Leaders Committee and Social Committee and holds a Green Advantage certification.
Prior to entering the business world, Kim was a varsity athlete on the National Champion Aggie Equestrian Team while attending Texas A&M on an athletic scholarship. She continues to support the team through donations and serves on the Texas A&M Equine Initiative Development Committee. Kim also currently competes in events held by the American Quarter Horse Association (AQHA), National Reining Horse Association (NRHA) and the Texas Reining Horse Association (TRHA).
---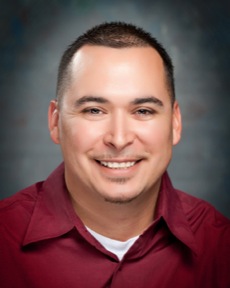 Gabriel Rodriguez, CSSS
Safety/Quality Control Manager
With over 15 years of experience, Gabe is the highly qualified Safety/Quality Control Manager at i.e.SmartSystems. Since joining the company, Gabriel has applied knowledge gained from elite experience with BICSI, OSHA, NCCER and numerous manufacturers to i.e.SmartSystems' safety and quality control policies. During his tenure, he has implemented productive changes, increasing employee training hours and tightening enforcement of company-wide policies and procedures. These efforts that have earned i.e.SmartSystems safety awards and helped cement the company's reputation as a safety leader in the field of technology services.
Gabriel's official certifications qualify him as an NCCER Construction Site Safety Supervisor, JLG trainer and Authorized OSHA 10/30hr trainer in General Industry Construction. He is also trained in TEEX Process Safety Management (PSM) and is First Aid/ CPR-certified.
When he's not working, Gabriel, a Coastal Conservation Association member, spends his time fishing, playing pool and enjoying the company of his family.
---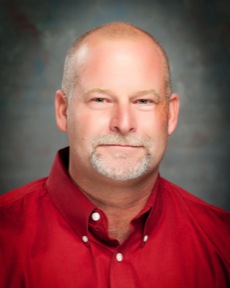 Troy Ener
Service and Security Manager
Troy, the i.e.SmartSystems Cabling and Security Manager, is in charge of security solutions, including access controls, video solutions, intrusion alarms and site management. Maintaining a strong work ethic that has aided him throughout his career in telecommunications, Troy works tirelessly each day to guarantee the security needs of i.e.SmartSystems customers.
Troy's 20 years of experience in the telecommunications industry began in 1990 when he served as a data technician. After a decade, his knowledge and determination allowed him to move to another firm as the Service Manager. In 2005, Troy used his practical understanding of the industry to open his own company, LowVolt Technologies, and became a key player in the security industry in the Houston area. In 2010, i.e.SmartSystems acquired LowVolt Technologies and their employees, signing Troy on as their top security expert. Since then, he has been an integral part of the team, dedicated to meeting all customer needs and requests. In his spare time, Troy spends time with his family and friends, goes fishing and enjoys long road trips on his motorcycle.